Luxury CollectionSM | Wainright Real Estate

Berkshire Hathaway HomeServices' Luxury Collection is a unique and tailored marketing program established for the most impressive luxury estates and serving the world's most high-end clientele. Our Luxury Homes Specialists are Veteran Sales Professionals profoundly skilled in all aspects of the luxury market, well versed in high end marketing targeted to meet your individual goals, superior knowledge of the industry, and providing exceptional concierge services to our affluent clientele.
Berkshire Hathaway HomeServices Towne Realty provides our clientele with maximum exposure - in print, online, via social media, through mail and email campaigns or through our local Broker's Open Events designed to bring the most esteemed REALTORS® near and far to promote your property.
Our Marketing Department, headed by Marketing Director Rolston Audain, a former seasoned REALTOR® and Executive Manager of one of the top Real Estate Groups in the Industry, is exceptional and

Explore our National Marketing Campaign - Good to KnowTM.

High-end luxury estates require marketing expertise and resources beyond the skill set of the average real estate agent. It requires an in-depth knowledge of the local high-end market and their values, exceptional marketing and negotiating abilities, superior professional photography and possibly aerial photography and a sophisticated marketing presentation with high definition, high quality graphic design and leading edge technology both in print and online. All this combined with a personal commitment to ensure each buyer wanting to view the property is qualified and a genuine prospect.
Please see my client specific marketing program for more details on the various marketing resources and services offered. Rebecca Keeney would be delighted to meet with you to discuss the services that are provided and the benefits of marketing your property through Wainright Real Estate and Rebecca Keeney, your Hampton Roads Broker.


Luxury is Our Business...View our Luxury CollectionSM
Virginia Beach is home to many of the finest luxury estates in the World. It is no wonder why so many choose Virginia Beach when in the market for their next home. It is home to the longest pleasure beach in the world, most sought after resorts and vacation hot spots, and world
class golf and yacht clubs and so much more.
For information on relocating to Virginia Beach or to view luxury real estate for sale by our most affluent clientele, please contact Rebecca Keeney, Broker - Wainright Real Estate
located at 301 Lynnhaven Parkway, Virginia Beach, Virginia 2345
2.
For a consultation for the marketing of your Virginia luxury estate, please
contact Rebecca Keeney, Broker
, Wainright Real Estate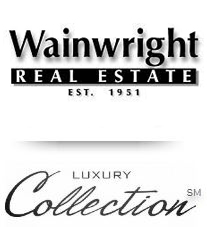 For a real estate consultation, contact
Rebecca Keeney, Broker
,
Wainright Real Estate

(757) 737-3498